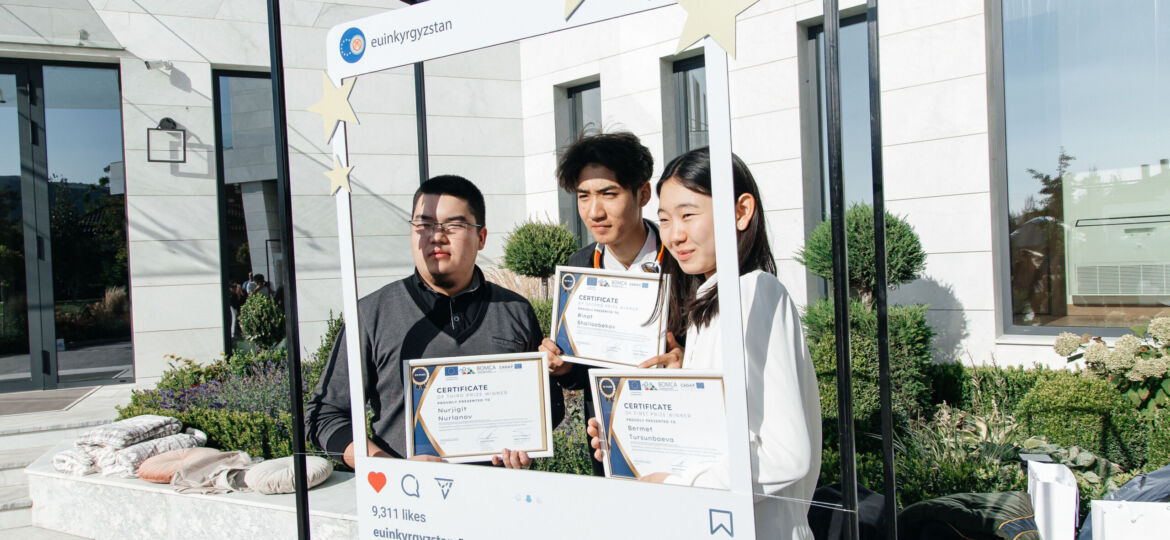 "When talking about security and stability in Central Asia, we cannot ignore the link between economic development and the overall prosperity of the region"
"Strengthening regional stability and security in Central Asia is a complex and long-term process that requires the cooperation of many countries and international organizations. The European Union can play a key role in achieving this goal with its expertise in development, diplomacy and peacebuilding.
"Cooperation between the European Union and Central Asia has a huge potential for strengthening security and stability in the region. Both parties can mutually benefit from such a partnership, as it allows developing economic, political and cultural ties, as well as solving common problems and challenges."
"Stability and security is impossible without high-quality education. Since illiteracy most often creates evil in the form of: terrorism, other types of crimes.
In September, we summed up the results of the essays competition among students of Kyrgyzstan, dedicated to the 20th anniversary of the BOMCA and CADAP Programmes. Students were offered to reflect on the topic "Cooperation between European Union and Central Asia: ways of strengthening security and stability in Central Asia". The authors of the best works were awarded valuable prizes and welcomed by Ambassador of the European Union to Kyrgyzstan.