ALIGN

POLICES AND PRINCIPLES
Drug policy in CA is still mainly focused on a supply reduction approach; it is mostly seen as a national security issue, instead of a public health matter; therefore, the coordination mechanisms are based mainly in the Mol/state drug control agencies and not in the MoH premises. Since CA drug policies are not harmonized with current global post-UNGASS developments in which health-and rights-based, inclusive and balanced policies and services have become the global standard, there is an interesting window of opportunity within the framework of CADAP 7 to support CA governments in aligning their policies with those principles. Overall, there is a need to foster the inclusion of the international good practices and EU standards as well as the recommendations of the UNGASS Outcome Document. The concept of drug policy development is no common standard in the CA countries thus it remains the most challenging area of engagement for CADAP 7.
The common attitude of the general population in the CA countries is supporting the traditional approach of a 'drug free society' and support a penalizing approach. In the CA region there is a highly complex and challenging drug policy environment and the political context in several countries in the region is not favorable for major changes or reforms, in particular with regards to drug policies. International and/or European evidence-based standards are not being fully applied and, in some cases, might not even been identified as appropriate standards.
Since, as stated before, EU best practices cannot be directly transferred to the national legislation without taking into consideration prioritization criteria such as relevance, feasibility, adequacy or sustainability, technical assistance provided at expert level should be more useful than direct influence on CA governments to amend their legal framework being able to link CA needs and demands to potential international and EU standards
COHERENT AND BALANCED

DRUG POLICIES
That being said, it has to be acknowledged that with EU assistance, CA has adopted more coherent and balanced drug policies.
For instance, KG, KZ, TJ and UZ, have been committed to integrating specific DDR strategies and projects into their national plans.
With EU support, the national authorities of KG, KZ, TJ and UZ have prepared the annual drug reports (AR) and country situation summaries (CSS) in line with EMCDDA standards, although the national legislations in all countries still contain legal gaps, thus do not comply with the requirements of UN Drug Control Conventions.
The work around drug policy shows there are other avenues to advance drug policies: a tailored and advocacy a through multi-country, multi-professional, multistakeholder consultations and genuine involvement towards national consensus on effectiveness. There seems to be a clear increased interest in the region in sharing experiences and assessing results of policy interventions with European partners. These insights justify a targeted programmatic focusing on strategic targets instead of the 'rewriting strategies, laws and regulations.
Despite the difficult context, it can be stated that CADAP has been the main driving instrument to support drug policy-making and developments in CA through discussions, sharing/demonstrating of best EU practices.
CADAP 7 keeps encouraging cooperation between all relevant stakeholders, and promoting the notion that multifaceted drug issues can only be addressed by a multifaceted approach.
Specifically, all planned activities in Result 1 will have a tailored to the country specific needs. They will be based on a proven effective and appreciated models of work, but they implementation will be adapted to the country situation, the perceived needs and requests.
As significant political changes keep on evolving in several countries since the ending of the previous programme, CADAP7 will assess how to build best on the actual political situation and the available government structures.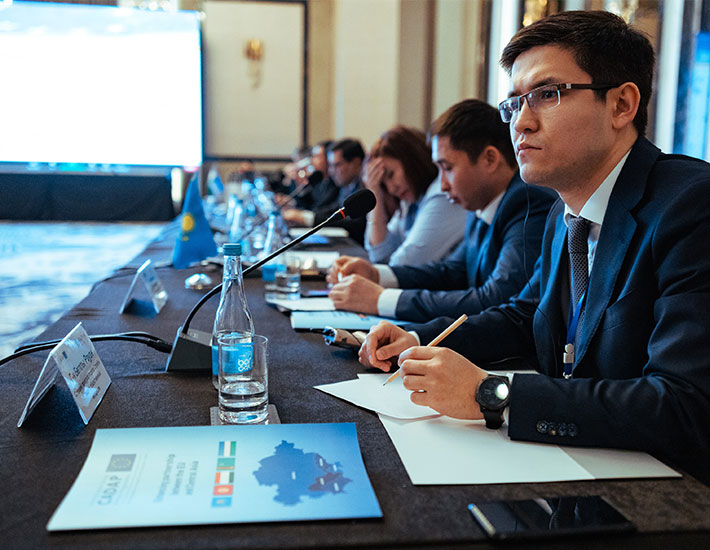 The approach will be similar in all countries: assessment, discussion and dialogue, followed by plans and roadmaps on how to build on national progress.
They will be detailed in the inception phase after the assessment missions and discussions with the national key stakeholders, in order to include input on the countries' current needs.