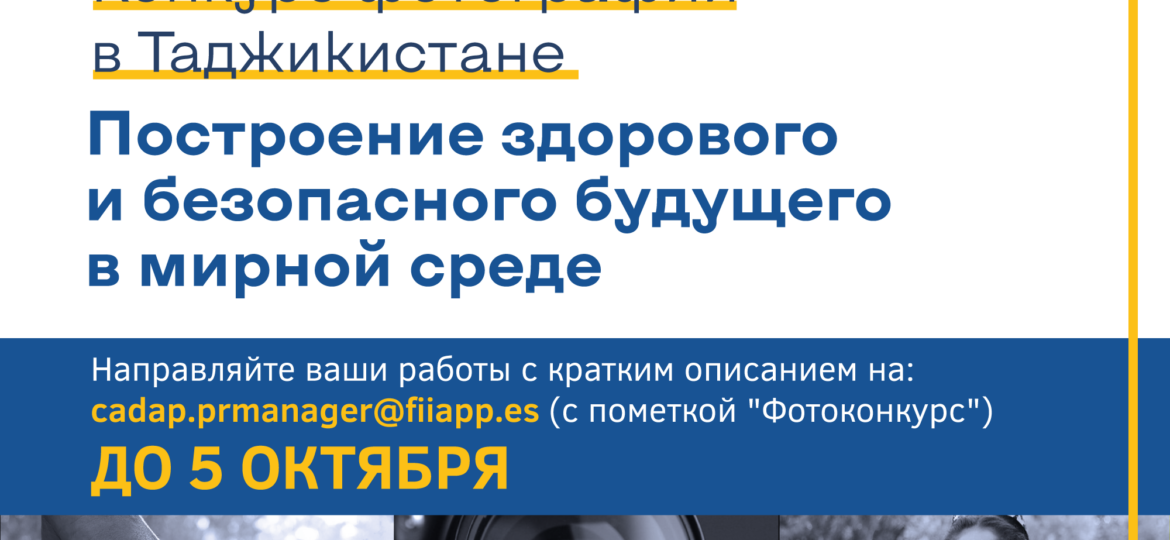 Dear residents of Tajikistan!
Do you love taking pictures? You have a great opportunity to showcase your talents by participating in the photo contest on the theme "Building a Healthy and Safer Future in a Peaceful Environment". We believe that a safe and healthy nation is the basis for sustainable and peaceful development in every country and beyond. Through photography, we can share our personal vision of building a healthy and safe future with a wide audience.
This photo contest is announced as part of the 20th anniversary of the Central Asia Border Management Assistance Programme (BOMCA) and the Central Asia Drug Action Programme (CADAP).
Collection of entries  is open from August 20 and will last until October 5, 2023.
Participants may use a smartphone and/or digital camera while taking photographs. The best 15 entries will be posted on the BOMCA and CADAP web pages and on social networks. The authors of the 3 best photos will be awarded valuable prizes in October 2023.
Attention:
– The competition is strictly individual and does not allow group authorship;
– One participant can send up to 3 photos to the competition;
– The photo can be made in any style (black and white or color);
Contest entries with a short description should be sent to the email: cadap.prmanager@fiiapp.es (with the heading "Photo Contest") on October 5, 2023.
We wish  good luck to everyone!
Sincerely,
BOMCA and CADAP Teams