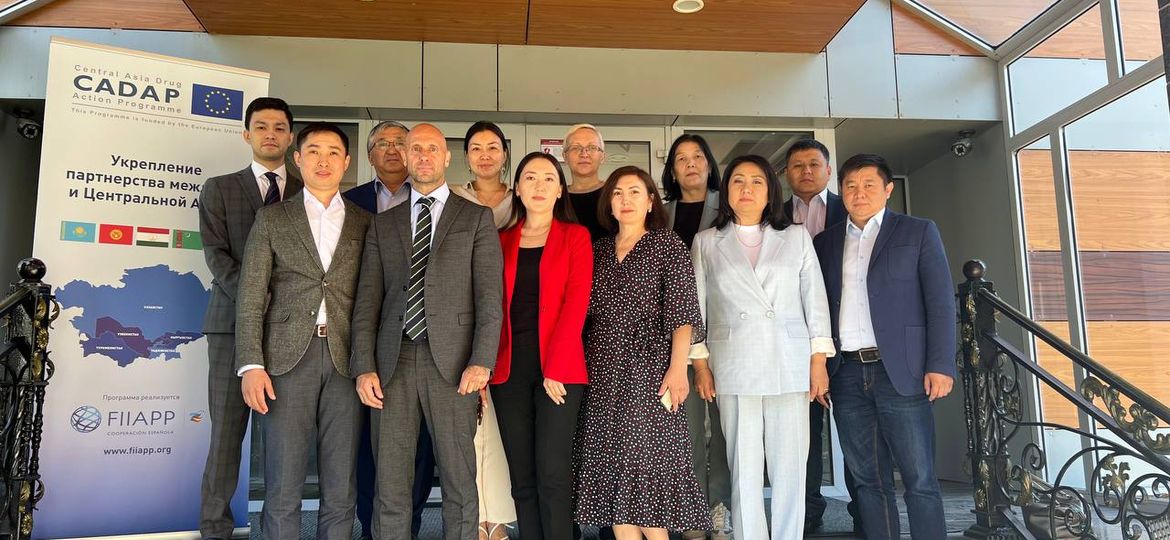 We are starting the 2nd round of Technical Committees meetings to discuss the main developments within the action to date and agree on the way forward. First meeting from the series has been conducted today in Nur-Sultan, Kazakhstan. CADAP main stakeholders were convened to the event, including the EU delegation and the Government authorities such as the Ministries of Internal Affairs, Justice, and the General Prosecutor's office. The meeting resulted in forming and agreeing on a country work plan of the Programme for the upcoming year with specific outputs, activities and technical partnership arrangements.
Messrs. Cosimo Lamberti and Youri Skaskevitch, EU Delegations Programme Managers in Kyrgyzstan and Kazakhstan opened the event and highlighted that "the technical committee targets the needs of a wide range of partners: policy makers, law enforcement bodies and health specialists."
In his welcoming remarks Mr. Meirzhan Kaliaskarov, Prosecutor of the Department for Supervision of the Legality of Operational-Investigative, Counter-Intelligence Activities and Covert Investigative Activities of General Prosecutor Office of the Republic of Kazakhstan expressed appreciation on strategic partnership with the European Union in this matter and wished that "the positive trend will continue and will be strengthened".