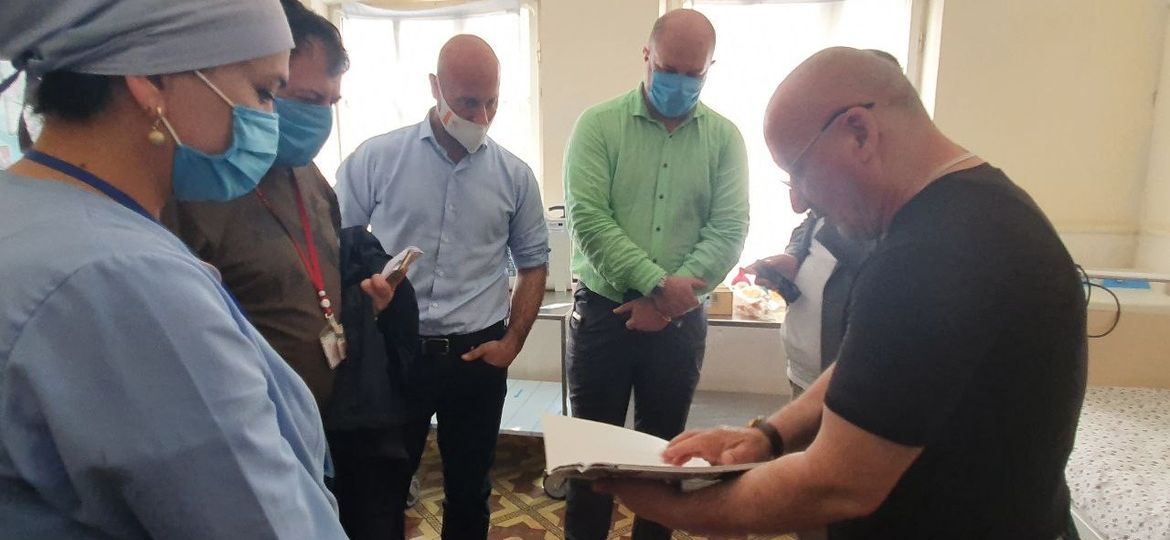 On April 7, CADAP 7 Director Ernest Robello visited the regional Drug Treatment Center in Kulyab, Tajikistan. In 2017, CADAP Programme donated specialized equipment to the Emergency Department of the Center (medical beds, laryngoscopes, defibrillator, patient monitors, oxygen concentrator, biochemical semi-automatic analyzer, etc.). This equipment is fully functional and has already proved its effectiveness in saving human lives, as stated by Chief Doctor Dr. Zohir Saburov.
This meeting took place within the framework of the visit to Tajikistan as part of CADAP -BOMCA joint working mission, led by Mr. Cosimo Lamberti, Programme Manager of the EU Delegation to the Kyrgyz Republic. In addition to the visit to the narcological center, meetings were held with national partners – Department of Internal Affairs of the Khatlon region, Administration of the Khatlon region, Border Troops of Khatlon region.
Tajikistan has been an active and committed partner of CADAP since 2002. As a result of many years of joint efforts with national partners, platforms have been created for dialogue on regional and national drug policy with key government and civil organizations; a system for regular monitoring of data on the drug situation is being formed; modern methods of prevention, treatment and rehabilitation of drug addiction are being introduced; public awareness is being raised through information campaigns and trainings.