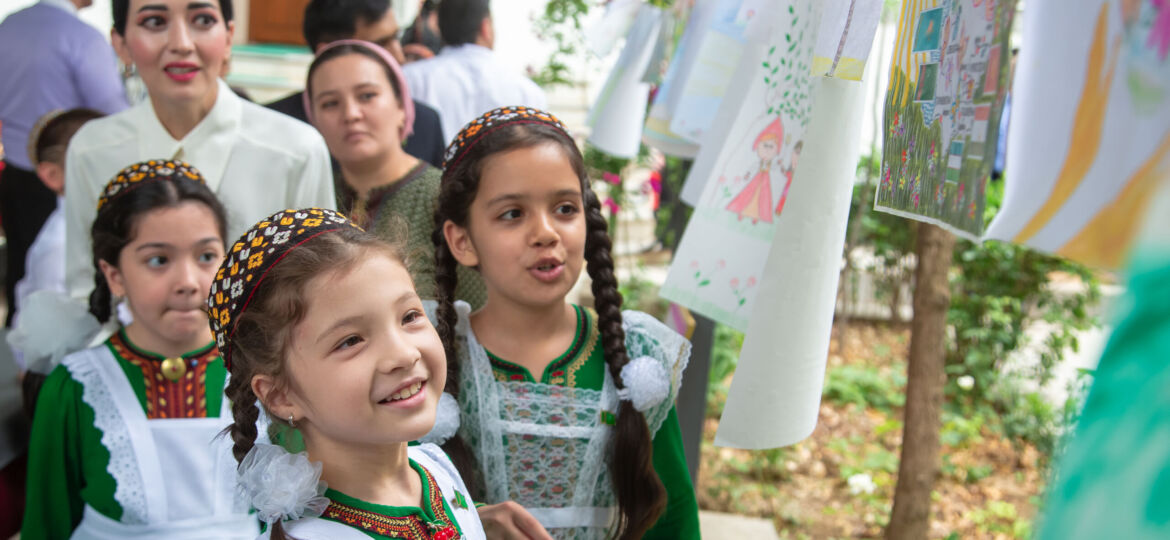 As part of the celebrations dedicated to the 20th Anniversary of CADAP and BOMCA Programmes in Central Asia, CADAP in cooperation with Border Management Programme in Central Asia (BOMCA) conducted an art and creative competition "Friendship across borders".
The purpose of the art and creative competition was to support child participation and creative expression, as well as to promote and disseminate information about the Cooperation of the European Union with Central Asian countries,  to promote good neighborly relations and friendliness towards neighboring countries in Central Asian region.
The competition has been announced among all primary schools in Ashgabat and lasted one month long. We received more than 40 excellent drawings, among which the jury had a hard time choosing the best ones, since absolutely all of them were bright, memorable, creative, with deep meaning and understanding.
On May 01, in the premises of European Union Delegation in Turkmenistan, with participation of the EU Ambassador to Turkmenistan Mr. Diego Ruiz Alonso, the award ceremony has been held. Winners and all the participants received prizes and appreciation certificates.
"Thanks to everyone who participated in this competition. From the large number of high quality drawings received, it was difficult to choose which are better than the others. Congratulations to all the participants. I am proud that you thought about the importance of friendship and presented it through your drawings.  Thank you for your diligence, for your talent and vision", said Ernest Robello, CADAP 7 Director in his message to the participants of competition.