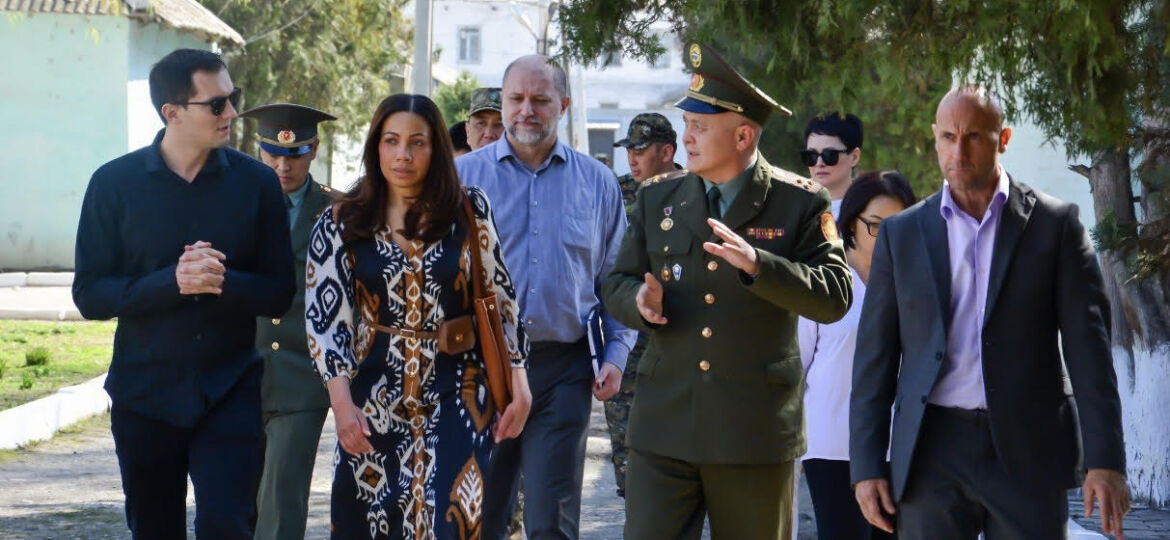 On March 28, H.E. Ms. Marilyn Josefson, European Union Ambassador to the Kyrgyz Republic has visited the "Clean Zone" – unique facility in Central Asia for convicted women who abstained from using psychoactive substances. Clean Zone, which is currently supported by CADAP and was built during the previous phase of the programme, is located at the women correctional colony N2 in Stepnoye village.
Within the framework of the visit a meeting with Kyrgyz authorities, prison management and personnel has been held.
"This is an area that is developing very quickly both the policy framework and drug patterns in the region. Your experience is an unique and successful example for us to be shared not only in Kyrgyzstan but especially in other parts of Central Asia", said Ms. Josefson.
As it was mentioned by Mr. Askat Egemberdiev, Head of State Penitentiary Service of Ministry of Justice of the Kyrgyz Republic, drug addiction treatment should include not only forceful methods, it is also necessary to take into account the influence of the environment, social and psychological support. "Thanks to expertise of European Union and CADAP professionalism, we created the Clean Zone, which improves the availability and variety of the treatment and rehabilitation facilities within the female prison".
Clean Zone still be the unique facility in Central Asia for convicted women who made a choice to quit using psychoactive substances. The centre is located in a separate building within the prison setting, which is equipped and supplied to carry out rehabilitation. With the support of CADAP, a living block with classrooms, a gym, a dining room, and a small sewing room have been refurbished and equipped. Also, a checkpoint and a greenhouse have been constructed. A video surveillance system, computers, sewing machines and furniture were provided for the Centre. Trained professionals from the public health system, social workers and psychologists work there with patients willing to stop using drugs.
Social rehabilitation and reintegration program for drug users launched by CADAP still exists in Kyrgyzstan.