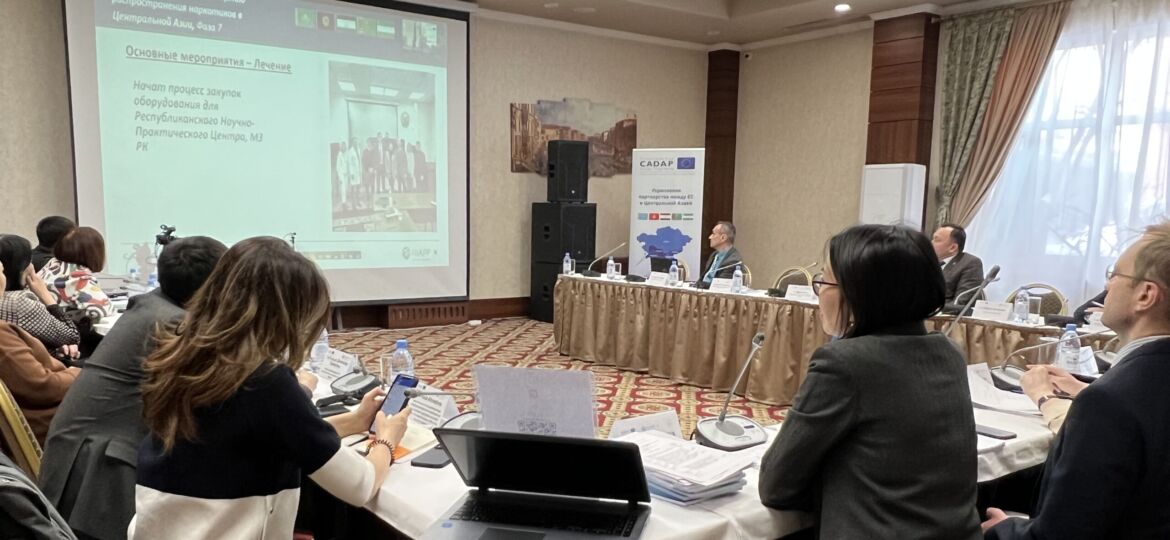 During the next Technical Committee meeting which has been conducted in Astana, Kazakhstan on February 06, CADAP Director Ernest Robello has presented national workplan for Kazakhstan for 2023 to EU Delegation and main Programme counterparts, including national authorities and partner international organizations.
Besides exchanging plans and sharing presentations on expected activities, including recent updates in National anti-drug policy, participants discussed and brainstormed collaborative drug prevention activities both by governmental and nongovernmental sectors. A special attention was given to the necessity to engage youth experts in IT technologies and social media in prevention activities.
To note, a series of six month drug prevention programs for youth are planned to be launched soon by national authorities in several regions of Kazakhstan including Astana, Almaty, Zhambyl and Kyzylorda regions.