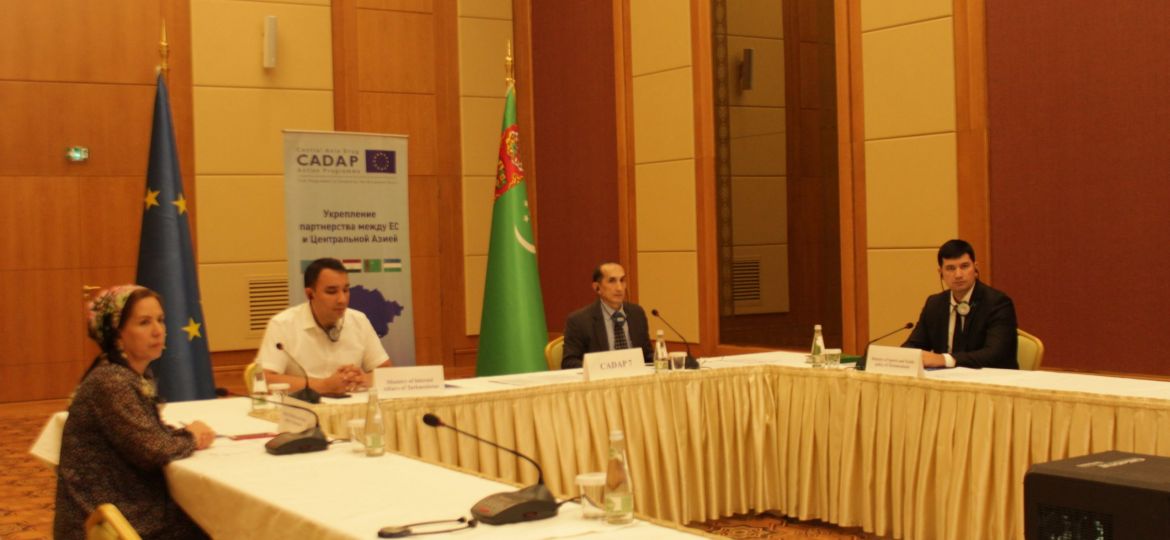 Ashgabat, 24 August 2022
We continue to hold Technical Committees meetings in each of Central-Asian countries in order to monitor progress towards project goals, to form and agree on the workplan and strengthen cooperation and partnership with the beneficiaries during the implementation phase. Next meeting was held in hybrid format in Ashgabat, Turkmenistan on August 24, 2022. The action's main actors and stakeholders were convened to the event, including implementing agency – FIIAPP, the EU delegation and the Government authorities such as Ministry of Internal Affairs, Ministry of Healthcare and Medical Industry, Ministry of Sports and Youth Policy.
Cosimo Lamberti, EU Delegation Programme Manager opened the event and highlighted that "With joint efforts of national partners from all CA countries we have successfully passed the long going inception phase and now started the implementation of the program. As far as CADAP is regional programme and all five CA countries have unique expertise in tackling of illegal drugs or tobacco and alcohol use they can exchange their expertise in the framework of CADAP. CADAP offers not only European expertise but also appears as a platform for exchanging regional experience among the participating countries. We looking forward to hold next PSC in TM and hope that Turkmen authorities will welcome this decision. There is a good opportunity to arrange a side event alongside the PSC meeting to share Turkmenistan's expertise in tackling tobacco use. We hope that can gather in Ashgabat in the beginning of 2023 to hold these important events".
Mrs Abadan Berdiyeva, Head of Healthy Lifestyle department of the Information Center, Ministry of Healthcare and Medical Industry of Turkmenistan mentioned that "CADAP is being a long-standing partner of CA countries in tackling illegal drug use and current 7th phase of the programme will be more efficient and beneficial to national partners taking into account the new challenges in the world".